Global Social Media Awards Finalists, Fourtold and ISS share their thoughts and results!
Authors: Adam Kaznowski, Associate Director at Fourtold & Nicki Allitt, Vice-President, Group Communications at ISS A/S
Leaders and the social media necessity
In today's world, it's no longer enough for business leaders to simply focus on delivering results. Leaders play a crucial role in creating and reinforcing company culture, representing the organisation and its people, and setting the right tone with external audiences. As a result, a leader's public profile has become a critical part of organisational leadership and leaders are expected by their diverse audiences to communicate directly, transparently, and authentically via social media.
This expectation has never been more pronounced. According to Brunswick's 2022 Connected Leadership Report, employees, potential recruits, financial readers (read: customers and shareholders, present and future), and other stakeholders trust and want to be associated with leaders that are present on social media more than those who aren't.
LinkedIn is the playground for key audiences
LinkedIn is the social media platform of choice for professionals. According to its own statistics, of its 900 million users worldwide, more than 90% hold at least a college or university undergraduate degree, 80% "drive business decisions" in some form, while 61 million are senior-level influencers.
In addition, LinkedIn has an easy-to-use, mobile-friendly interface that is set up to share content quickly. Its comment, share, and reaction functions enable people to engage with minimal effort. Perfect for busy execs.
So, what does all of this mean?
LinkedIn is a platform that is designed to connect leaders with audiences that matter and to grow their network. It enables them to showcase their knowledge and expertise in a way that develops their personal brand, builds their credibility, and enhances trust in them. Good news for leaders; good news for their organisations.
The bottom line: leaders should be doing LinkedIn – and they should be doing it well.
ISS & Fourtold – People Make Posts. People Make Places.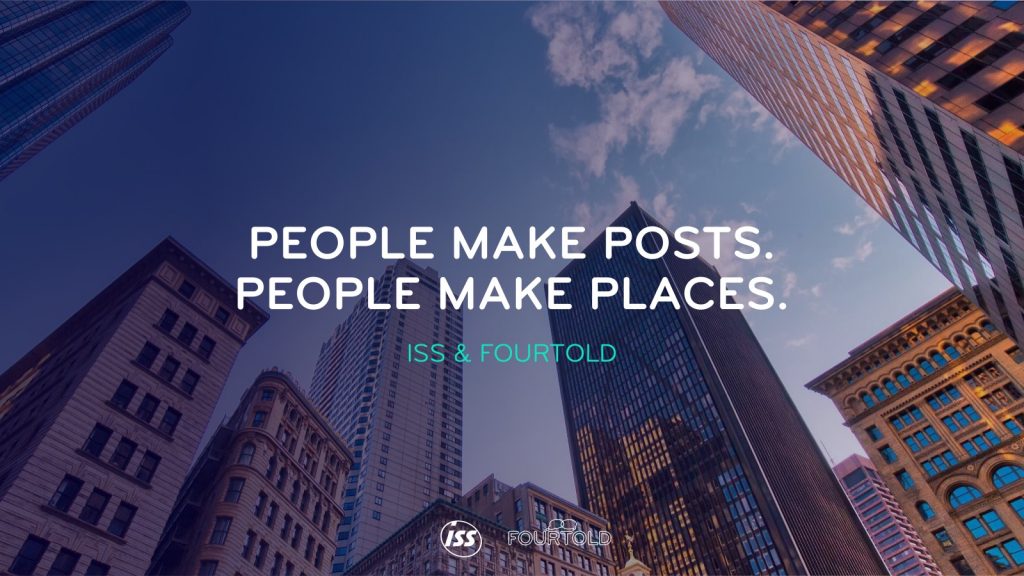 Strategic communications consultancy Fourtold and ISS A/S – a world-leading, Denmark-headquartered facilities management and workplace experience company – are proud to be shortlisted for "Best Use of LinkedIn" for the 2023 Global Social Media Awards.
Our work together has centred on fundamentally shifting executive leadership communications at ISS. Before the Group Communications function was created in July 2021, leadership comms focussed primarily – almost exclusively – on marketing. The challenge was to build credibility in and reputation of the ISS executive leadership through more insightful and purpose-driven communications.
Together, we defined an ABC approach: Audit, Build, Create.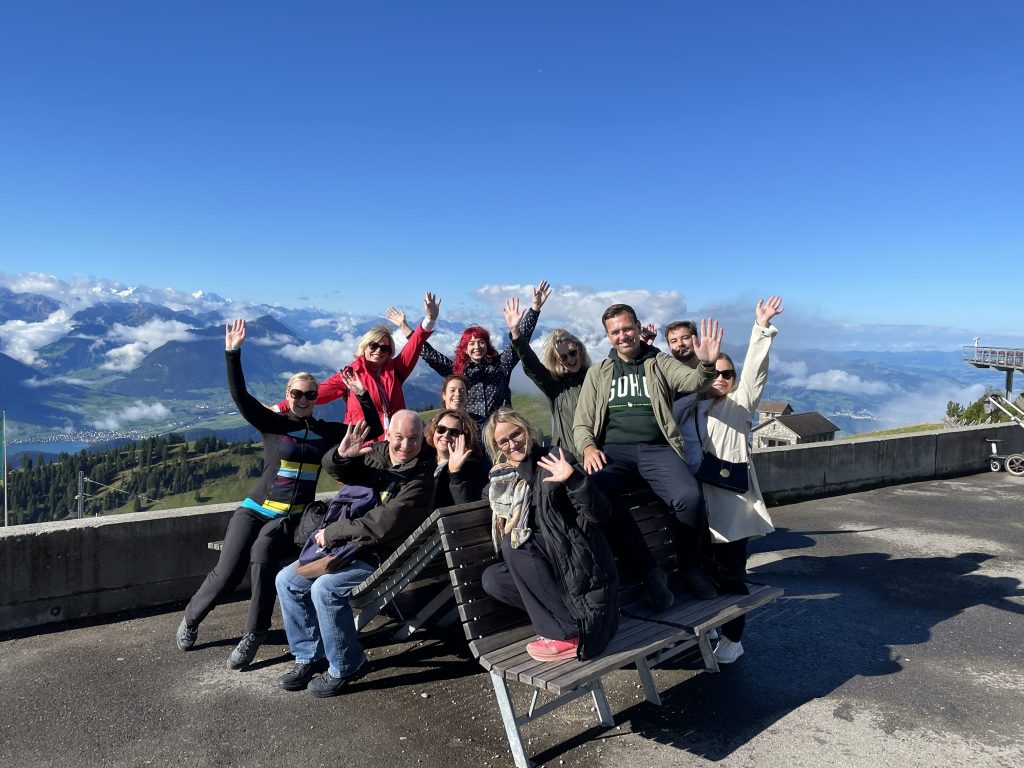 In our audit, we first looked to ensure that LinkedIn was in fact the best possible platform on which ISS executives should be communicating to reach their key audiences. We then undertook analyses of the ISS executives, including of their profiles, account activity, and networks. This allowed us to identify strengths and weaknesses, gaps and opportunities for growth. Added to this, we benchmarked the executives against peers in the facilities management industry, as well as leading figures across ISS' thought leadership areas, and assessed the conversation and discourse landscape on LinkedIn across different roles and topics.
Step two was to build; to build strategy and build confidence. Armed with crucial data and insight both from our audits and from ISS executives, and incorporating best practice from our understanding of the LinkedIn algorithm, together we created bespoke LinkedIn strategies. We did this first for the CEO and then for ISS's Executive Group Management and key subject matter experts taking into account different roles, responsibilities, preferences, and tones of voice. The strategies include both proactive engagement, such as regular posts and longer articles, as well as responsive engagement. We have set ambitious KPIs to measure value, volume, and impact of engagement, and report monthly against these KPIs also as a way to constantly review, learn, and develop our strategy. To build confidence among the executives, we engaged them from the start of the process, to share ownership and to ensure their input. We have provided regular training and insight sessions for the leaders, to support them in their LinkedIn activity.
Our final step was to create. Fourtold and ISS have worked seamlessly together to integrate internal calendars and campaigns with external events, current affairs, and trending topics. In doing so, we have aimed to create content that reflects ISS' purpose and values, that showcases ISS's thought leadership across its four focus areas of environmental sustainability, social sustainability, technology and innovation, and workplaces of tomorrow, while remaining relevant and of interest to external audiences. To ensure authenticity, in our content creation we have always required the input of the executives themselves. They are the final authors and must maintain control of their accounts to be credible users of LinkedIn and build genuine connections with their networks.
Measuring success
The results we've achieved have been fantastic. The CEO's account has been recognised as one of the best by leading journalists working in digital reputation. With our regular reporting, we've recorded a 122% growth in the CEO's network in 2022, as well as similarly impressive increases in average monthly engagement rates, profile views, and high-quality interactions. Increased engagement from the CEO and other C-Suite executives has led to quality network growth to include customers, potential customers, partners, shareholders, and employees.
Beyond the C-Suite, the impact of our LinkedIn campaign has been evident throughout the company. There has been a clear uptick in LinkedIn activity from middle managers and elsewhere, as more and more employees have recognised the importance of brand ambassadorship and the utility of LinkedIn as a platform for thought leadership. Rather than a superficial tick-box exercise, this campaign has contributed to a genuine culture change.
We are looking forward to hearing the outcome of our Global Social Media Awards nomination, and are proud to be shortlisted alongside other creative and impactful campaigns.
For more information, please connect with our socials:
Fourtold: Website, LinkedIn, Twitter