Marks and Spencer (M&S) Food are a leading British retailer bringing quality, sustainably sourced, great value food to millions of customers around the world. Over the past few years, M&S has been reshaping its food business to broaden its appeal.
When planning their 2022 Christmas activity, we knew that loved ones were at the centre of consumers celebrations. With the Omicron wave of COVID-19 putting an unexpected dampener on Christmas 2021, Easter of the following year was the first time many families managed to gather en-masse – boosting consumer optimism for the first time in years. On top of this, the cost-of-living crisis had caused inflation to become a hot topic, with value overtaking health as the number one consumer concern. A strong value proposition was more essential than ever, ensuring that we were communicating 'the M&S magic' and its role in communicating value for money, not just low price.
Overcoming these challenges allowed M&S and Mindshare to execute the company's best performing Christmas campaign in 14 years, with social channels playing a key role in innovation and creativity – spreading the message of togetherness after years of families spending Christmas apart.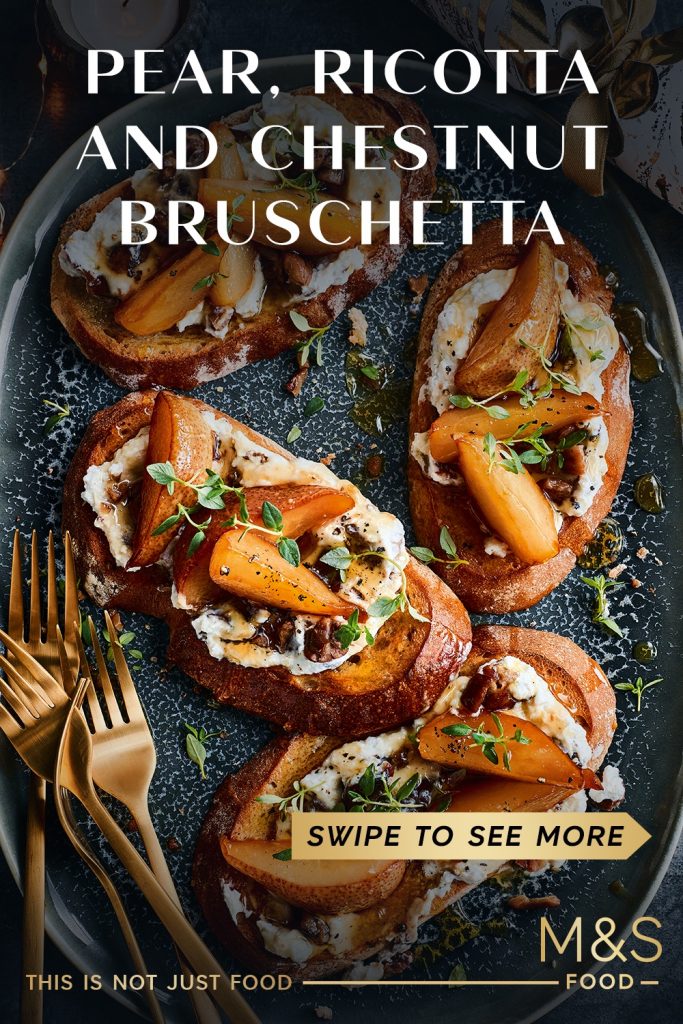 Running platform-specific content across Facebook, Instagram, TikTok and Pinterest, the campaign implemented a combination of more traditional BAU advertising methods alongside innovative dynamic and AR content. This was a first in many ways for M&S. Firstly, partnering with Meta to produce an AR game which incorporated the beloved characters Fairy and Duckie from the TV advert – voiced by comedy legends Dawn French and Jennifer Saunders. Furthermore, the introduction of dynamic content optimisation allowed us to target over 460 individual store locations with personalised video creatives, incorporating the fairy from the television ad for continuity.
The Christmas activity consisted of pre-launch, main and reactive campaigns, each of which played a distinct role in the execution of the festive advertising for M&S. The reactive campaign was particularly ambitious, as it entailed switching the creative almost constantly, with continuous optimisations being made and fresh creative introduced each week. Our team worked tirelessly to guarantee all campaigns were performing consistently, refreshing creatives where necessary and liaising with the client to ensure product stock was kept up to date.
Christmas is the busiest and most competitive time of year for all markets and advertising channels, with plans for the campaign beginning as early as June 2022 and pre-launch activations running from the beginning of October.
A quote from the client stated "Our paid social campaign for Christmas 2022 was a huge success. We extended our TV advertising across social to tell the wonderful tale of Fairy & Duckie, whilst showcasing incredible food. We launched multiple new, innovative formats this year, allowing us to remain relevant and attract a younger audience."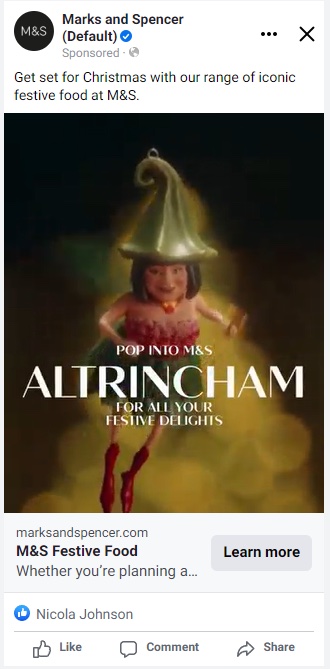 One of the most important measures of success for this campaign was the overwhelmingly positive consumer sentiment towards our ads, with users commenting with praise on the quality of the products and how they had been well received as gifts. This was the icing on the cake alongside such strong measurable campaign performance. We have already carried learnings from this campaign throughout 2023, with a significant emphasis on the importance of family values that our consumers uphold in the post-covid world.
Being shortlisted for Best Use of Paid Social at the Global Social Media Awards is a testament to all the hard work put in by the team here at Mindshare UK throughout this period, as well as by the internal team at M&S.